WELCOME TO Dahlem Findlay Law Firm
A lawyer you can trust with more than 40 years experience.
WELCOME TO Dahlem Findlay Law Firm
Contact us and receive a 30 minute consultation for free.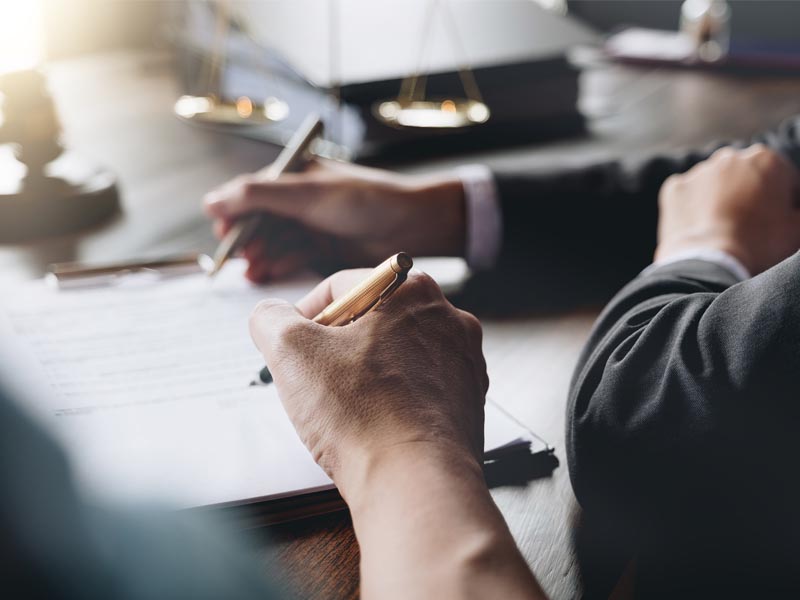 If you want experience and a lawyer that is knowledgeable in all fields of law, come to Dahlem Findlay Law Firm. Henning Dahlem K.C. retired in 2006. Don Findlay has been practicing law for more than 40 years and practices in many forms of law and remains forward thinking and customer focused. Dahlem Findlay is a full-service law firm that is dedicated to serving residents, families, and businesses of Regina, SK and the surrounding area.
We practice all types of law and can assist you in the following areas:
Family Law – Real Estate
Wills & Estates
Business / Corporate
Criminal – Agricultural
Litigation – Collaborative
In addition, our areas of specialization are:
Collaborative Law
"Keep your divorce out of court."
Collaborative law puts families first and prioritizes the effects on the children and the individuals going through the divorce. If you are going through a divorce and do not want to pay a fortune or have an antagonistic atmosphere, then collaborative law is the way to go.
Born in Saskatchewan, Don Findlay was admitted to the Saskatchewan Bar in 1974.
Currently a member of the Family Law, and Real Property and Wills Sections.
Don has a history of community activity including President/Past President of the Regina Soccer Association, Canadian Progress Club Regina Centre and Queen City Soccer Board.
Why Our Clients Choose Us?
Don Findlay has almost a half century of practicing law in all its facets and has appeared before all levels of court in Saskatchewan, the Federal Court, and the Supreme Court of Canada. He has represented individuals at administrative boards including Arbitration Boards and the Saskatchewan Labour Board. His key to success is hard work and dedication and always putting the needs of his client first. He is an advocate fighting for your cause and always treats his clients fairly with integrity and honestly.
Contact us to get started with a free half hour consultation.